Thank you for submitting your Worst Kitchen photos, Langley and surrounding Vancouver areas. The contest is now closed.
Congratulations to our winner, and the "dishonorable" mentions.
Contest Details:
By entering the contest you agree to allow us to post your photo(s) on Facebook.
All personal information will be kept private and confidential.
One of our top design experts will contact you to discuss your project and set up a good time for your virtual design consultation.
You can send in design plans. If you don't have plans, the designer will create an amazing design from your dimensions.
Virtual Consultations take approximately 60 minutes.
No Purchase necessary
First prize $2,000 Cabinet Credit towards $10,000 custom cabinet order (*transferable).
$100 Visa Pre-Paid Gift Cards to the "Dishonorable" mentions.
As of June 1, 2020:
We are available for in-home design consultations that observe socially distant measures. Virtual design consultations via phone or video are encouraged.
We are being careful to open the Showroom for tours and visits during the COVID19 situation.
Monday to Friday: 10:00 AM to 5:00 PM
Saturdays: 9:30 AM to 4:30 PM
Sundays: Closed
For a safe showroom tour, the following prerequisites are requested:
Procedures at the showroom:
Everyone must respect the social distancing guidelines.
We ask that all designers and clients wash their hands/use the provided hand sanitizers upon arrival, and departure.
– INNOVATION IN CABINETRY OPTIONS –
New ISO Certified Anti-Bacterial Kitchen Cabinet Line, PACIFICA, Is Here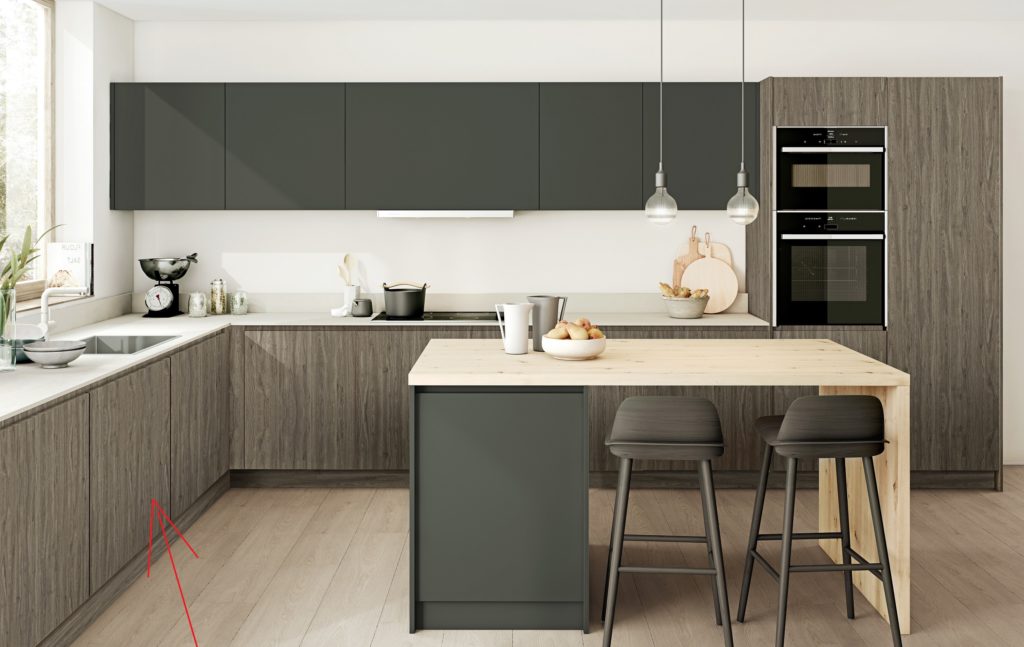 *Usual Disclaimer: Colour may not be quite the same in person.  Contact us to learn more about Pacifica and the Worst Kitchen Contest.