The design process itself typically takes 5-6 weeks from the in-home design consultation to final design approval.
Side Note: We have seen final design approvals happen within two weeks, when you know exactly what you want and need. However, most homeowners do not. And that is where our experienced designers really come in handy when planning your kitchen or bathroom remodels.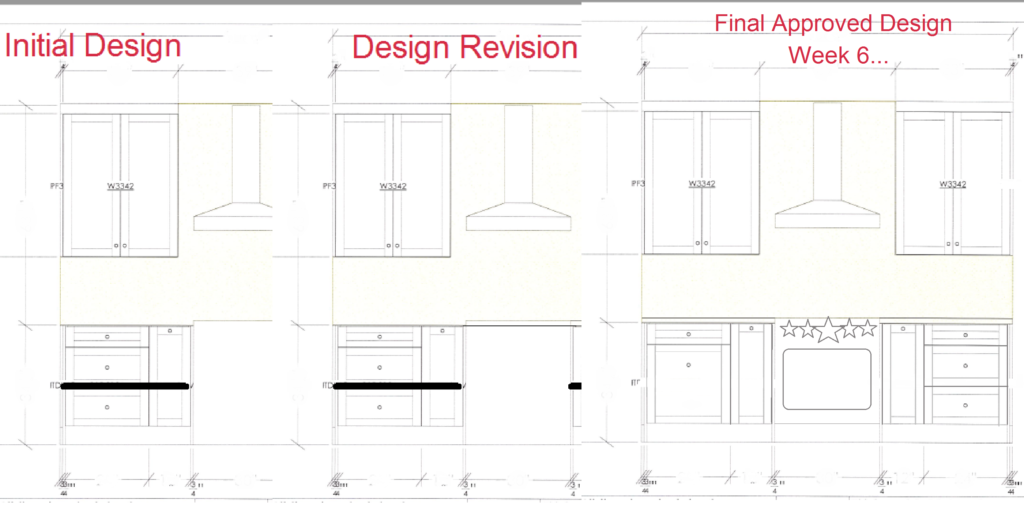 The remodel timeline depends on the size and type of kitchen you have now, and what changes are needed to accommodate what you're looking for in your space. The average kitchen renovation takes 8-10 weeks once design plans are signed off and material has been chosen. And of course your budget is set to your satisfaction.
Deadlines are super important information to share with your designer when planning a kitchen renovation. We need to know if you have a timeline to meet. For example, a huge family reunion with your in-laws around the holidays, or your third baby is on the way and renovations must complete prior to welcoming the new bundle of joy. This information helps us plan and advise if end date requirements are realistic.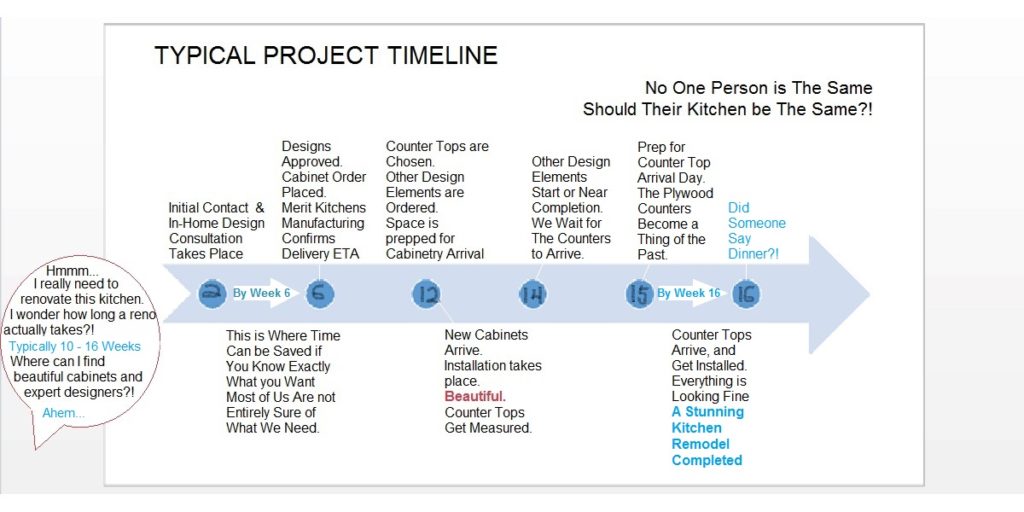 We know on average, a kitchen renovation will take between 10 – 16 weeks from first consult to completion. The speed at which design plans, cabinetry selections, and other design/decor elements get chosen all play a factor in the timeline.
But what if you have a very large kitchen?! Or a complex space that needs other renovation services like a wall removed or new sub-floor installed. Some items can add time onto a typical kitchen renovation schedule.
During the initial design process we will identify the needs of your kitchen and create an estimated timeline we can work from.  Contact an Expert Merit Kitchens Designer Today.