We understand and are fully committed to keeping our designers, staff, and clients safe and healthy, as we work our way through Covid-19 and on to a path towards a new and better "business as usual".
In an effort to support local businesses, and get everyone enjoying the socially distant outdoors right in our own backyards, we are giving away $50.00 Gift Certificates to Historic Fort Langley for every private socially distant showroom tour, or socially distant in-home design consultation, booked now through to the end of September 2020.
The Fine Print: All personal information will be kept private and confidential. No purchase necessary. Tour or Design consult must be booked by or before September 30, 2020, and completed by or before October 31, 2020. Gift Certificates do not expire. Gift Certificates will be mailed to you. One of our top design experts will contact you to discuss your project and set up a good time. You can send in design plans, but if you don't have plans, the designer will create an amazing design for you.
For a safe showroom tour or in-home design consult, the following prerequisites are requested:
Procedures at the showroom:
Everyone must respect the social distancing guidelines.
We ask that all designers and clients wash their hands/use the provided hand sanitizers upon arrival, and departure.
– INNOVATION IN CABINETRY OPTIONS –
New ISO Certified Anti-Bacterial Kitchen Cabinet Line, PACIFICA, Is Here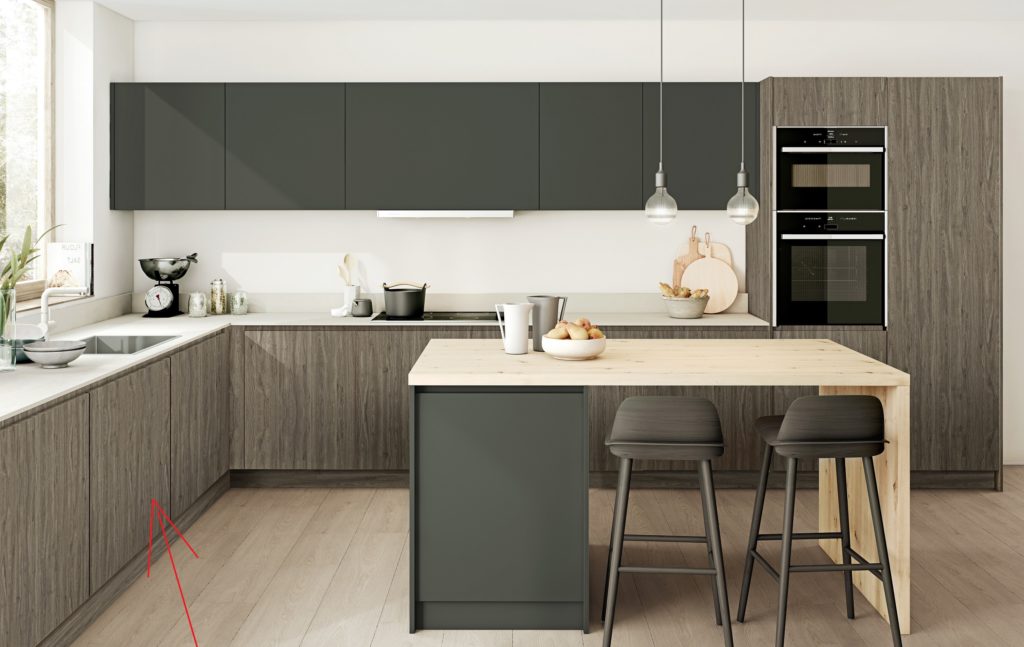 *Usual Disclaimer: Colour may not be quite the same in person.  Contact us to learn more about Pacifica and the Worst Kitchen Contest.