How to Start Your Bathroom or Kitchen Remodel
There are few home projects with the potential to refresh your home as significantly as a kitchen remodel. A kitchen is usually the most prominent space in any home; it tells the story of who you are and what you value. Properly designed kitchen cabinetry will not only create a space that transcends fads, but it will also optimize your kitchen, creating efficiencies and delivering increased functionality.
Merit Kitchens is celebrating 50 years of supporting homeowners as they undertake kitchen and bathroom remodels that reflect who they are and how they live. If you are considering a bathroom or kitchen remodel, we encourage you to visit our Langley Design Centre, where a cabinetry expert can help you understand what options are available and how Merit Kitchens' semi-custom cabinetry can help you make the most of your kitchen or bathroom remodel.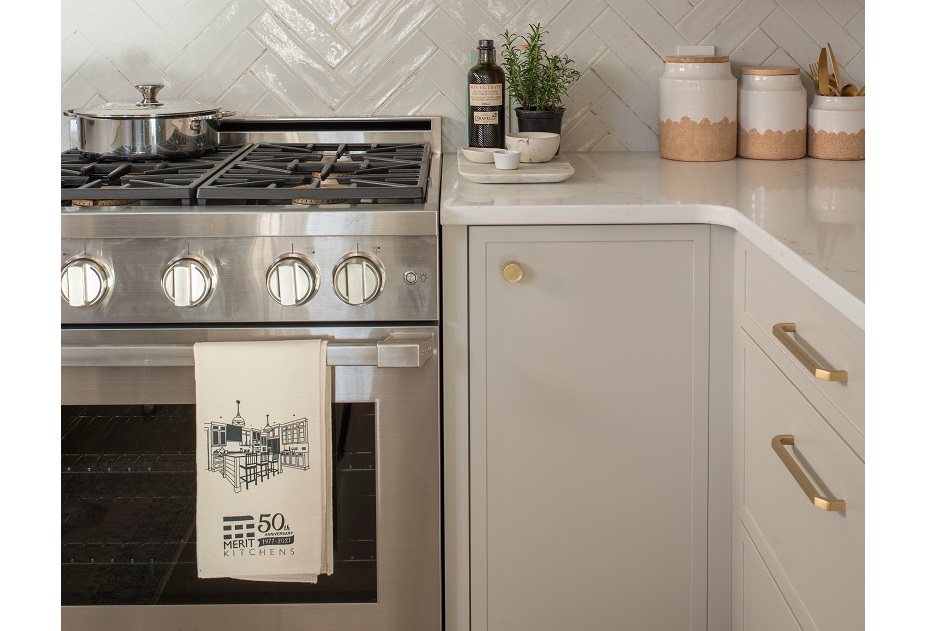 So, how do you start your kitchen or bathroom project? Follow these three steps to learn more about how Merit Kitchens can support you.
Finding Your Remodel Inspiration
Before you visit Merit Kitchens' Langley Design Centre, we encourage you to do some homework.
Take a step back and identify the elements of kitchens or bathrooms you are drawn to. Is it a specific style of cabinetry? A colour scheme that connects with you, or perhaps the materials or accessories? Scroll through those perfect kitchens on Pinterest or examine the kitchens and bathrooms of your neighbours and friends. Which do you connect with? Inspiration is the starting point that will inform every decision you make regarding your cabinetry.
Working with a Kitchen and Bathroom Designer
We know that do-it-yourself projects or DIY are everywhere right now, and we love that ambition, but when it comes to kitchen and bathroom cabinetry, we highly recommend you work with a designer.
A kitchen and bathroom designer can be as involved as you would like them to be, from a simple initial consultation to a project manager or partner. Working with an experienced kitchen and bathroom designer will provide you the knowledge you need to understand the basics of cabinetry and the pros and cons of different styles, materials, and accessories.
By working with one of Merit Kitchens designers you will have a trusted partner who will guide you through the process of pinpointing what will best suit your needs, lifestyle, design tastes, and budget. Come visit our Langley Design Centre and speak with a member of our experienced cabinetry team, you won't regret it.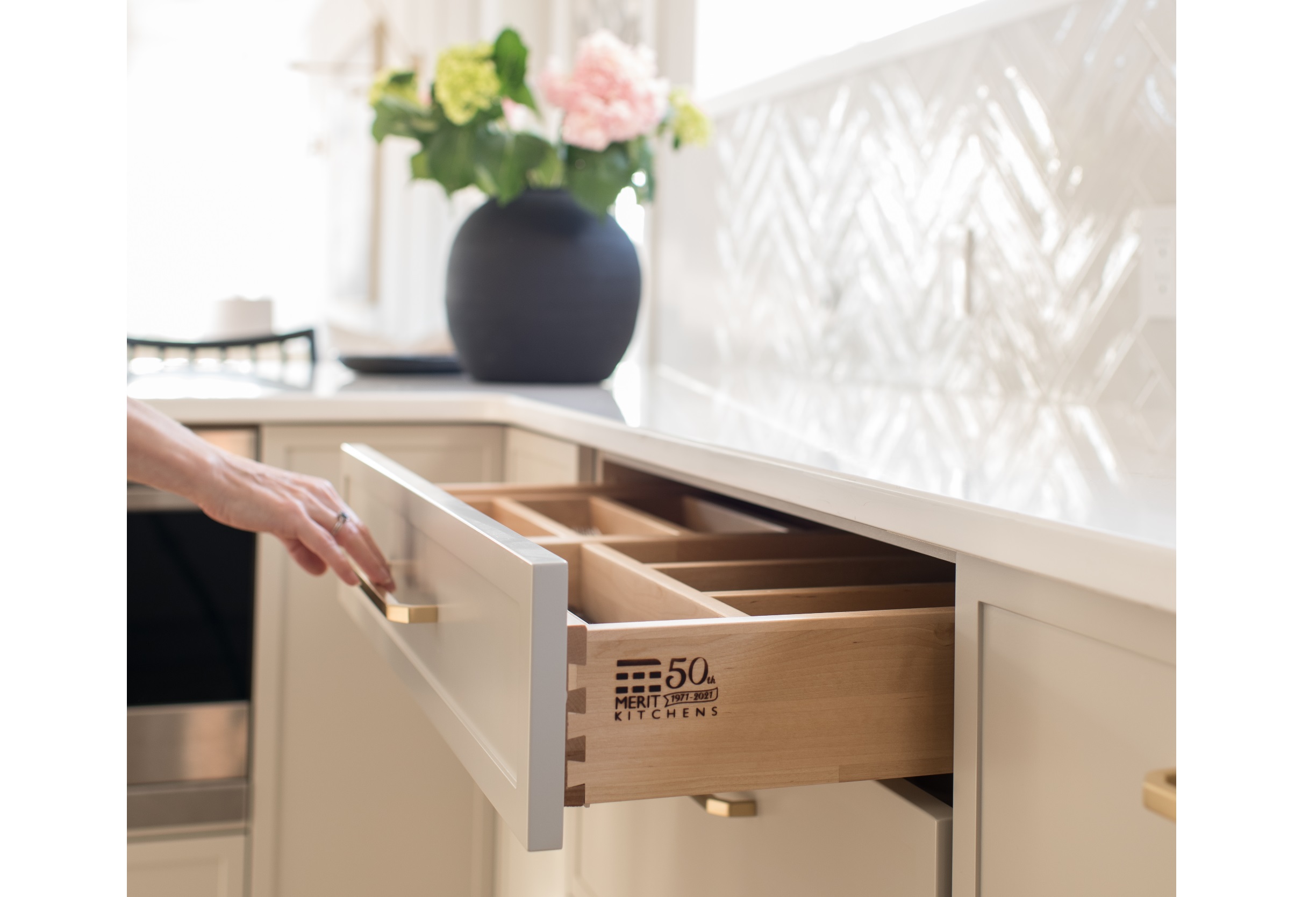 Building your Bathroom or Kitchen Remodel Budget
A kitchen or bathroom remodel should not be taken lightly, this is a major project that will redefine your space. You should be prepared to make an investment in quality products, designers, and contractors, but it shouldn't break the bank.
When you are considering your next remodel, take a look at the National Kitchen and Bath Association budget guide on our website. This guide breaks down the potential expenses associated with a remodel including, cabinetry and hardware, installation, appliances and ventilation, countertops, flooring, walls and ceilings, doors, and windows, and more. The list might seem daunting, and you don't need to do it all, but you should ensure you are educated regarding the potential costs associated with your next kitchen and bathroom remodel and plan accordingly.
If you are looking for more information regarding how much a kitchen or bathroom remodel might cost, book an appointment at our Langley Design Showroom and speak with one our Merit Kitchens experts.