Do you already have an Interior Designer in Langley, Vancouver or another area within the Lower Mainland of BC? We specialize in cabinetry design spaces for kitchens, bathrooms, and all cabinet rooms in your home, but we also work very well with your interior designer.
We understand what your interior designer will want in standard and customized cabinets. When working with your interior or architectural designer, we take all the measurements from their specification drawings and create 3D elevation drawings, so you are able to visualize what the finished spaces will look like with your cabinet selections.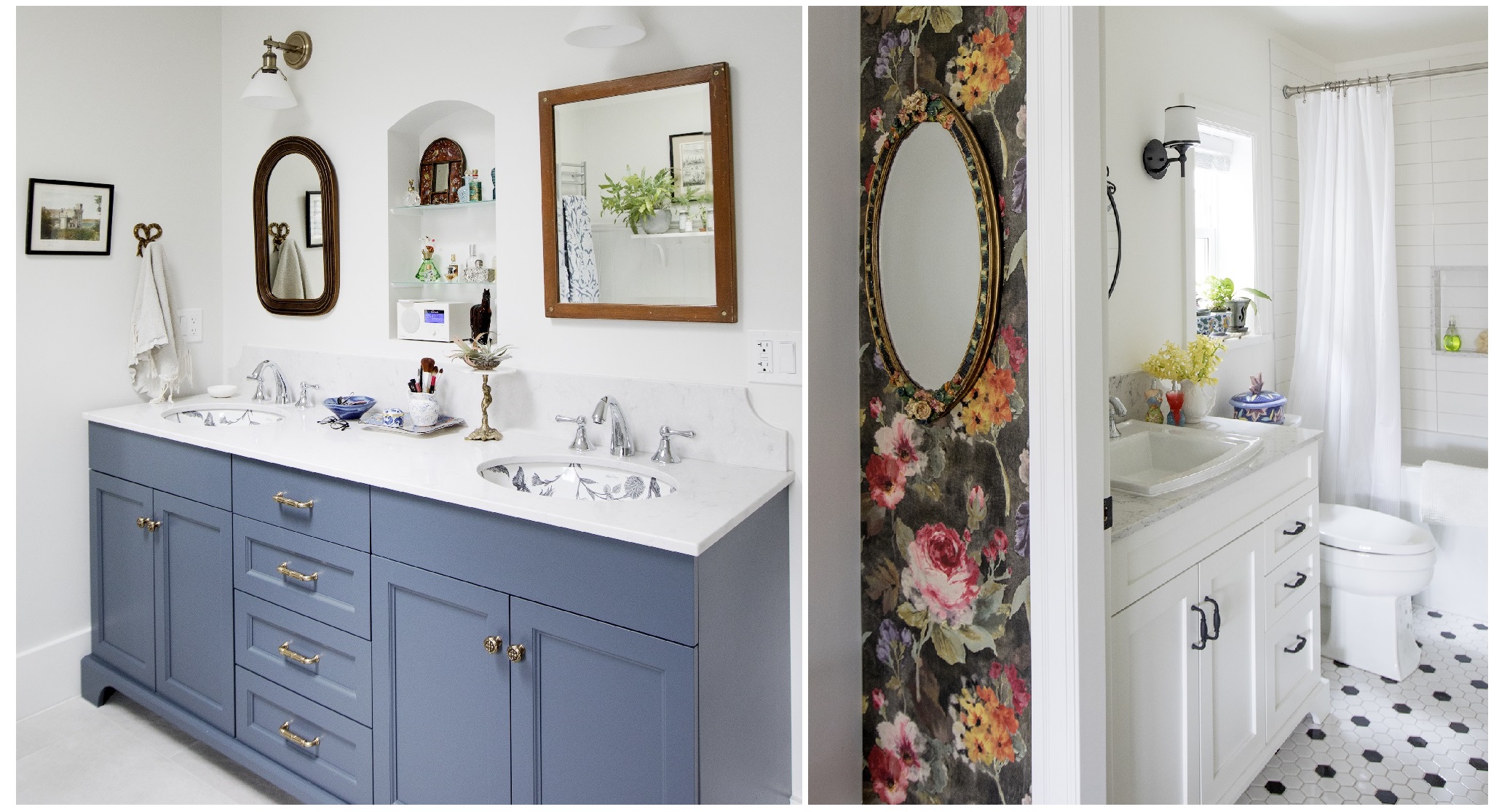 Using a combination of standard and custom cabinetry, we were able to help Francesca create these beautiful kitchen and bathroom spaces. 
We absolutely recommend conducting at least one site visit with us and your interior designer present, to ensure the measurements of the cabinets are exactly what you are going to need to maximize every inch of your new build, or renovated spaces. Francesca has designed many homes throughout Vancouver and the lower mainland over the years. And we have had the pleasure of getting to help her with many of the cabinetry needs for herself, and her clients.
This is Francesca's personal home that we helped bring to life, per her interior design specifications. You can also see some of Francesca's other design work on her Rudy Winston website or on her personal Instagram page at @francescaalbertazzi

"Though I didn't think about it for this use when designing it, it has quickly become the dedicated work top for turning out and forming bread and, on occasion, a bit of hand-made pasta too! I also use this space for much of the photography on @FattoxCasa as the light in this corner is great."
(If you don't follow @fattoxcasa on Instagram, you should. BUT Be Warned: Looking at the posts on an empty stomach is not recommended.)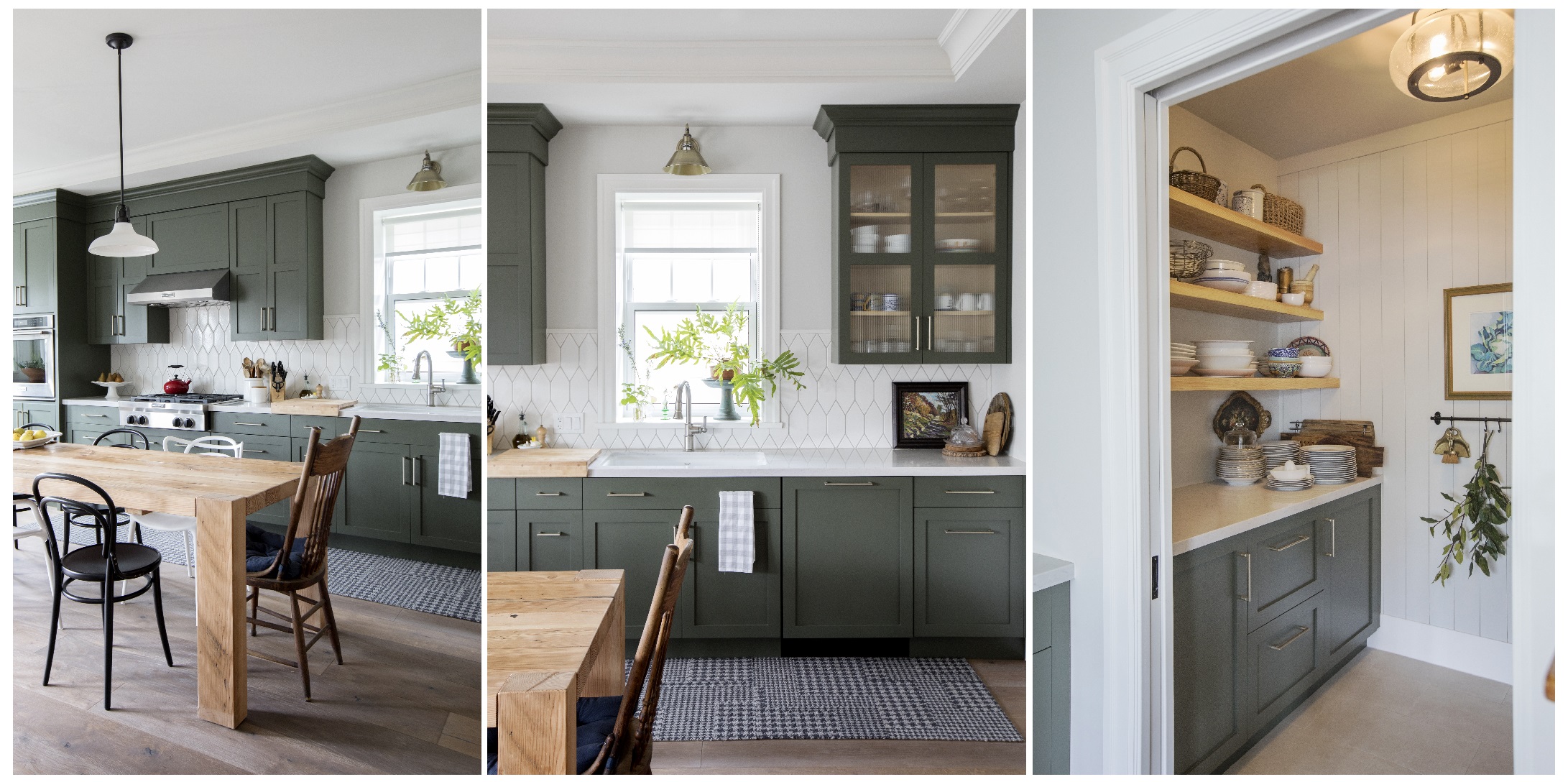 Butler's pantry is off to the right of the kitchen. Francesca uses this pantry space "All. The. Time. I adore the pantry, and will never have a house without one."

This Merit Kitchens moulding was chosen by Francesca as part of her design process. She loved the style of it: not too ornate, a bit of a masculine balance and quite charming.
Our cabinet designers are able to marry the styles you and your interior designer will choose for your finished spaces.

"This colour is a reflection of my garden. The green space surrounding our home, a space that is so important to us, and it's one of the main reasons why we decided to renovate (the love of our garden). The kitchen is open to the living room and I wanted it to feel warm – and like a piece of furniture – so I thought a deeper colour would also help achieve this."  Francesca loves, loves, loves this colour, and hasn't once thought 'what if she went with a blue, or…' This is something she does for her clients as well. Ensuring they will love the end result of their investment now, and for years to come.
At the Merit Kitchens Design Showroom in Langley, we understand the hard work you and your Interior Designer have already put into planning out the details in colour, design and style. When it comes to choosing your cabinetry, we work to ensure you get what you want. And as a made-to-order cabinet manufacturer, this allows us to customize colours and cabinet sizes to optimize your space while keeping your custom, one of kind designs, more affordable.
Contact Merit Kitchens today for your customizable, made-to-order kitchen and bathroom cabinetry needs.
Are you an interior designer in Langley, or the Vancouver Lower Mainland areas?  We can help you with all your clients' cabinetry and countertop needs. Contact Merit Kitchens anytime to discuss your needs.